Introduction
Protest and uprisings are one way for people of faith to respond to acts of injustice. Gandhi, Martin Luther King and Desmond Tutu exemplify religious leadership that was nonviolent. In Los Angeles, Rev. Cecil (Chip) Murray played a similar role during the 1992 civil unrest, channeling outrage at the actions of the police and courts into constructive engagement with the community. CRCC grew out of a scholarly attempt to understand the faith based response to the L.A. riots. Since then, Los Angeles has witnessed large-scale demonstrations related to immigrant rights, protests against war that involved civil disobedience by clergy and faith leaders, and collaboration between people of faith and labor unions supporting income equality. Through song, symbols and ritual actions, many political protests draw on the resources of religion to mobilize people.[1]
In the Bible we can see an example in Amos. Amos in his letters has shown us his critics to the injustice, corruption, poverty, and the political situation. He also criticized those who consider themselves Gods people without proving it in daily life. Church as a religious community has an important role to present the Kingdom of God by taking an active role in social justice.
In light of that, one interfaith NGO that I have been working with, called Society for Inter Religious Dialogue (Masyarakat Dialog Antar Agama-MADIA), joined People's Voter Education Network (Jaringan Pendidikan Pemilih untuk Rakayat-JPPR) to monitor the election works, starting from the preparation until the D-day. MADIA works together with some other organizations under Nadhatul Ulama (NU), Muhammadiyah, and other interfaith NGOs to succeed the truthful and fair election for a better society.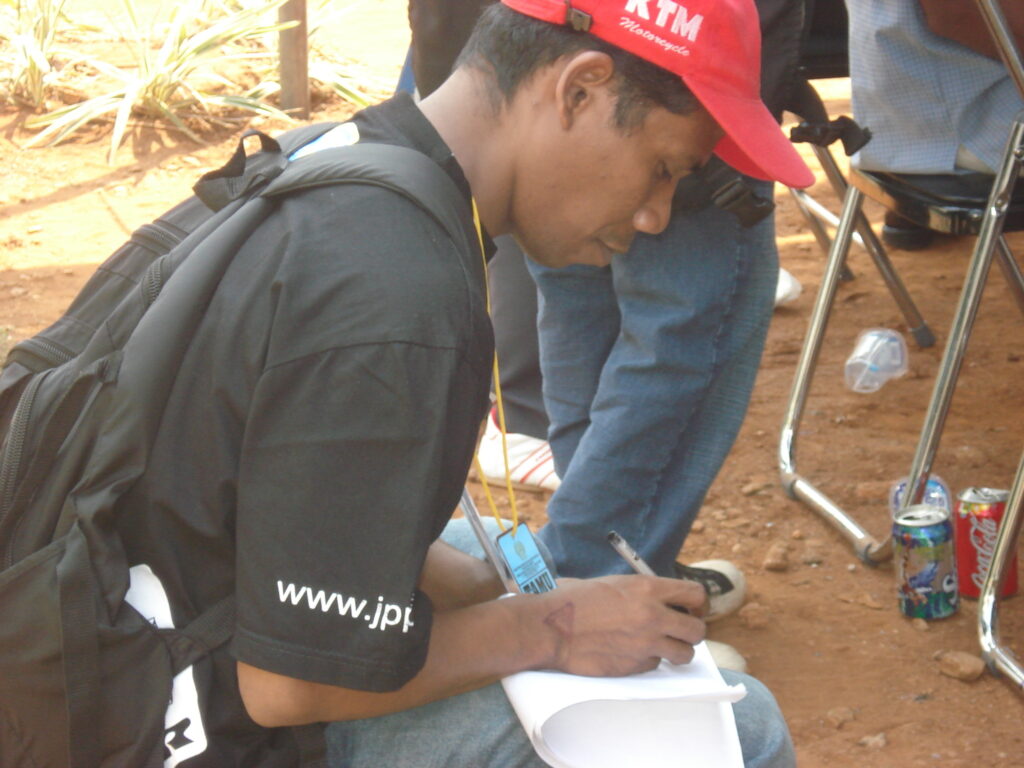 MADIA and the Election Process:
Every member of the organization in the network choose some people starting from coordinator district, coordinator village, coordinator sub district, coordinator district, and coordinator province to monitor and give some training to their teams. In this work, MADIA involved young people, youth organizations and church members so that they can be actively involved and have a knowledge about politics in general (in some churches, including my church, it is still a taboo thing), about how the election goes, things  that we need to monitor, how to report the violations that are found during the election, what the consequences are if we decide to abstain, what kind the administration things are of that we have to prepare to support the election, and the most important is how to know who the candidates are and to track their records. Besides to educate the people, this program also helps us to build networks from the top level to the grassroots and how to engage with people from different faith. Through this program people and especially young people have a medium to raise their voices, share their ideas, and even suggest some  relevant ideas related with the issue. It is important to be noted that election in Indonesia has a capacity for conflict in the name of religions, and it has happened a lot of time lately. Therefore this programme is really relevant and hopefully it can be a tool to strengthen the networking and understanding. This is one way of  how religious people show their protest to the manigfold violence that happens in the country but on the other side it is also involved to guard the democracy as we hope like Amos wrote in the Bible: "But let justice roll down as waters, and righteousness as mighty stream." (Amos 5:24).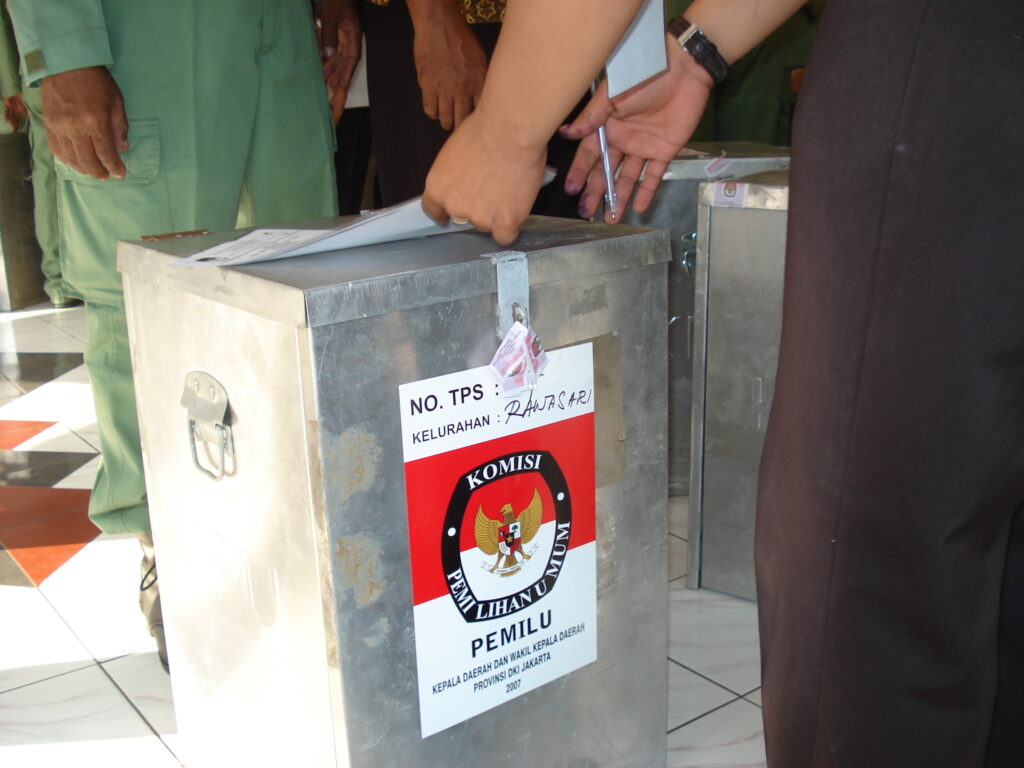 BIBLIOGRAPHY:
Protests and Uprisings, accessed 21 January, 2022, https://www.crcc.usc.edu
---
[1] Protests and Uprisings, accessed 21 January, 2022, https://www.crcc.usc.edu